DOUBLE STANDARD ROOM WITH ENSUITE BATHROOM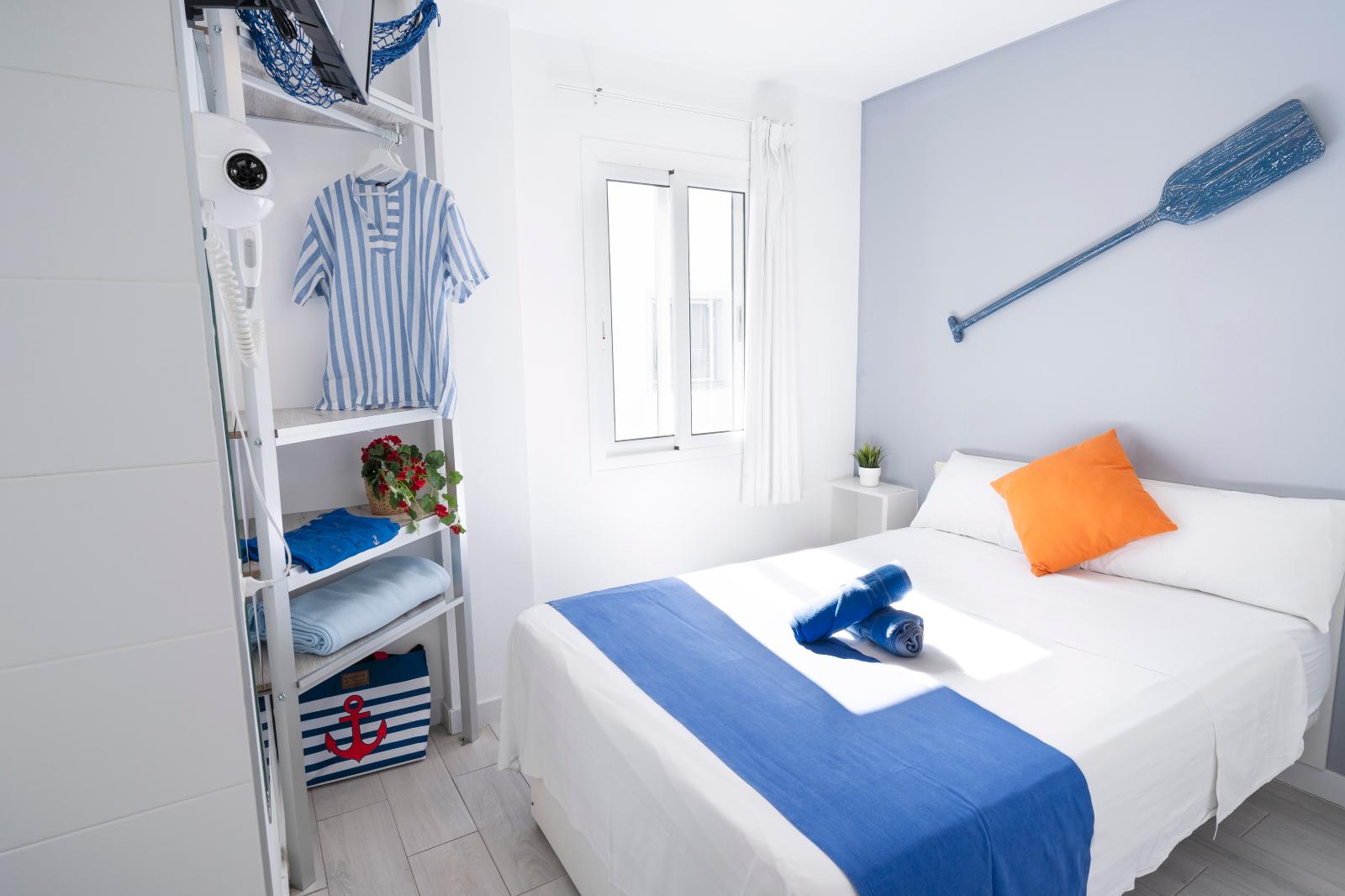 Size: 12 m2
Occupancy: 2 Adults
Book now
These rooms have been designed for those guests that are looking for a more intimate experience and well deserved peace off mind. A comfort that other establishments do not offer at our prices.
They are decorated, like the rest of the rooms, but with a special touch. These rooms are intended to be an ideal place for travellers to focus on enjoying our island.
These rooms have private bathrooms. They are the most exclusive service that we offer. The rooms have more space, making them a great option for those travellers that want to spend a longer with us.